PREPONDERANCE OF TECHNOLOGY HUBS; A LOOK AT ITS IMPACT ON THE COMMUNITY
February 9, 2022

Posted by:

glearningcenter

Category:

Education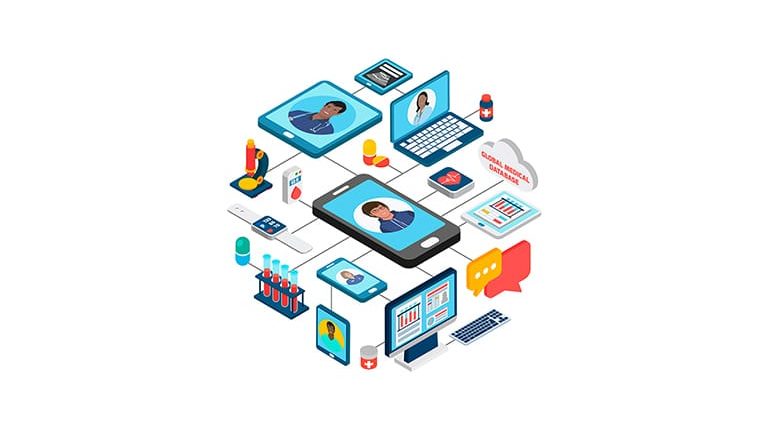 Recently, we have been inundated with breaking news stories about states and communities competing to provide Amazon, Tesla and many other technologies driven companies with space or landed property to cite headquarter making these companies to become an expensive bride overnight. Communities in a bid to outbid the other and get the nod of these companies to cite headquarter in their community have gone as far as offering 10years of tax waiver, provision of certain infrastructural projects to ease the movement and comfort of the workers of these companies in addition to massive lands.
It is therefore no longer news that in this age of the app economy, technology hubs are sprouting up across communities in a manner that we have not seen before. This is a proof of the assertion that business development strategists are moving away from an aggressive competitive disposition towards a competition laced with collaborative tendencies as a survival mechanism in an increasing community connectedness across different spectrum of business adventure.
Also Read: How To Eat That Frog and Achieve a Better Digital Career
Interestingly, the business model applied by most app developers found in tech hubs is such that requires membership of a community or building a product around a community. As experience has shown, developing an app that is capable of attracting a reasonable number of users is not a mean fit. Just as it is technically demanding, it is equally financially demanding. Most times, entrepreneurs in the app development sector most often than not will require the combinatory know-how or financial capability to move the needle towards achieving market objectives.
As the question for community regeneration continues to swell, arising from the need to increase community sustainability quotient, the technological hub space has become the vegetation where communities are farming for opportunities.
While leaders across public and private sector agrees that attracting technology hubs makes good socio-economic sense, providing the enabling environment that attracts quality hubs is the test of every community's strength of policy formulation. Though, every community can publicise their openness for business, or increase in ease of doing business ranking or a community that values innovation and technological advancement, but the proof is the actual attraction of these tech hubs to our communities.
Like the example of Amazon and co sited above has shown, the community or state that will receive the nod of the companies to host the headquarter will be the one that their policy aligns with the company's
While there are many components to a community that is capable of attracting quality tech focused companies, one feature that consistently stands out is the ability of the community to create policies that encourage a place where ideas are cultivated, and where innovation and creativity are translated into tangible results. This is the premise in which technology hubs thrive.
THE TECH HUB MECHANICS
For the purpose of clarity, a tech hub is a space or a centre where group of entrepreneurs or increasing number of start-up companies converge to provide or receive moral, mental, marketing, and financial support depending on their state, status, or strategy either from state authorities, corporations, or enterprises to enhance and advance their business model, and eventually becoming part of the community's economic infrastructure.
Also Read: Petroleum Industry Act, Is the ACT a PLUS?
Suffice to say that this convergence does not happen overnight, but in the end, the success of a tech hub can be measured in part by the number of products that have been commercialized or businesses that have been formed as a result of its existence which the support received from the community can be said to be a contributory factor.
Like in those days where it is said that a family does not train up a child, but that the task of training a child is that of the community, a tech hub is similar to gathering everyone needed to bring an idea from concept to reality and putting them all in the same room at the same time, except in this case it's a geographical region. Tech hubs educate and encourage new talent and ways of doing things.
THE TECH HUB ECONOMY
According to available statistics, over 5 Nigerian start-ups has become a unicorn – that is start-ups that has grown to raise over $1 Billion in funding, making Nigeria the first country in Africa to have raised such number of start-up companies. It is on record that while Nigeria has continued to struggle in attracting foreign investment in other sectors, the technology sector driven largely by these start-ups usually managed from Tech Hubs are attracting huge investors secretly.
There is a saying that once bitten, twice shy, we have seen how these start-up companies are beginning to limit their financial reporting as it pertains to how much funds they are raising due to harsh policies of the government. Some of these policies have resulted in the relocation of some of these start-up companies.
Recently, a start-up company focused on crypto currencies and bitcoin in Nigeria was forced to move its operations to Dubai due to the Central Bank of Nigeria's ban on crypto currency, and in January of 2022 the company was recognized by the Dubai authorities as the best company of the year 2021.
One other advantage of Tech Hubs to communities, is that Tech Hubs attract professionals from the IT landscape to not just visit, but to stay and make that geographic region their home. It also influences start-ups to stay and continue the relationship that began with an idea, thereby boosting the economy of that community.
Start-up companies usually builds a company culture that values talent and therefore, are more willing to invest in places where talent is recruited and retained. Conclusively, many community or country problems are solved by the many initiatives that start-up companies supported by these Tech Hubs bring to life, and it goes to confirm that when high-tech talent is given access to education, mentorship, and funding, through the provision of policies that encourage the establishment of Tech Hubs, communities thrive.