JUDICIARY TRAINING TOPICS OFFERING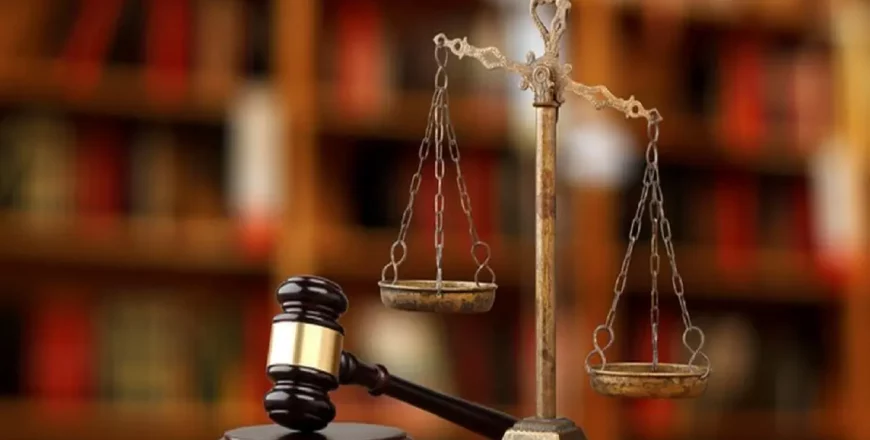 Kindly indicate your interest and talk to an expert, 08036323232, info@gconsultingisl.com We offer Virtual Learning Platform on proposed topics below and any topic of your interest.
Human Resourses Department
Performance Management
Talent Management
Workplace Health and Safety
Administration Department:
Effective Communication
Time Management
Project management
Administrative Policies and Procedure
Leadership and Supervision
Record-keeping and documentation.
Customer service and public relations.
Conflict resolution and mediation skills.
Courtroom etiquette and decorum.
Finance and Accounts Department:
Budgeting and financial planning for the court.
Accounting principles and financial reporting.
Grant management and fund allocation.
Fraud prevention and detection.
Compliance with financial regulations.
Audit Department:
Internal audit procedures and best practices.
Risk assessment and control evaluation.
Audit report preparation and recommendations.
Compliance auditing.
Fraud detection and prevention techniques.
Planning Department:
Strategic planning for the court system.
Performance measurement and evaluation.
Data analysis and reporting.
Project management skills.
Long-term court development planning.
Library Department:
Legal research methodologies.
Cataloguing and information retrieval techniques.
Digital library management.
Access to legal databases and resources.
Reference services and support.
Judiciary Department:
Case law analysis and legal reasoning.
Judicial ethics and conduct.
Decision-writing and legal drafting.
Alternative dispute resolution (ADR) methods.
Knowledge of customary laws and local traditions.
Others (e.g., Security, IT, Human Resources):
Security and safety protocols within the court.
IT systems and software for case management.
HR policies and personnel management.
Diversity and inclusion training.
Health and safety training.
Cross-Departmental Topics:
Ethics and professional conduct.
Communication skills and teamwork.
Conflict resolution and mediation.
Legal updates and changes in customary law.
Stress management and self-care.
Community Engagement:
Outreach and community education programs.
Public awareness campaigns about court services.
Building trust and rapport with the local community.
Technology Integration:
Integration of technology for efficient court operations.
Cybersecurity awareness and best practices.
Training on specific court management software.
Continual Professional Development:
Ongoing legal and procedural updates.
Continuing education and certifications relevant to each department.
Workshops and seminars on emerging legal issues.
Pre-retirement training
This training topics are designed to meet the specific needs of different employee groups, including frontline staff, administration, accounts, auditors, judiciary, IT professionals, managers, and executives.
You may also contact us to provide you with relevant training topics for us to digitalised for your staff training at the comfort of their office/homes and at their convenience, Certificates would be presented at the end of every training for them to present to the office for them to partake of the training allowances and continuous development.
Modular
1
Human Resourses Department
Be the first to add a review.
Please,
login
to leave a review